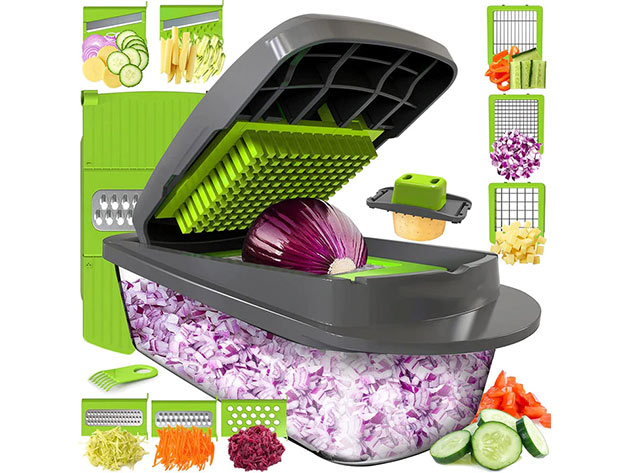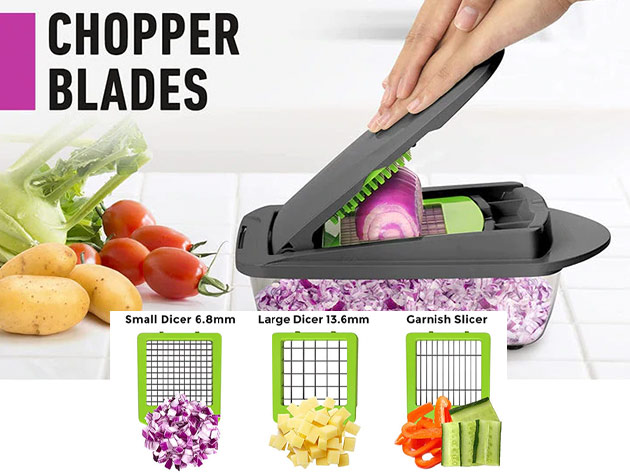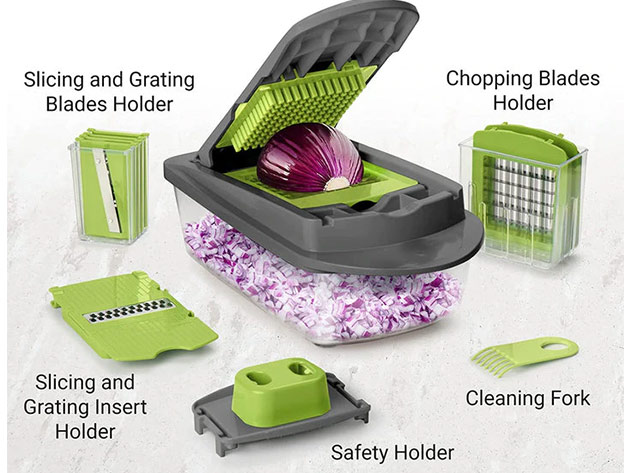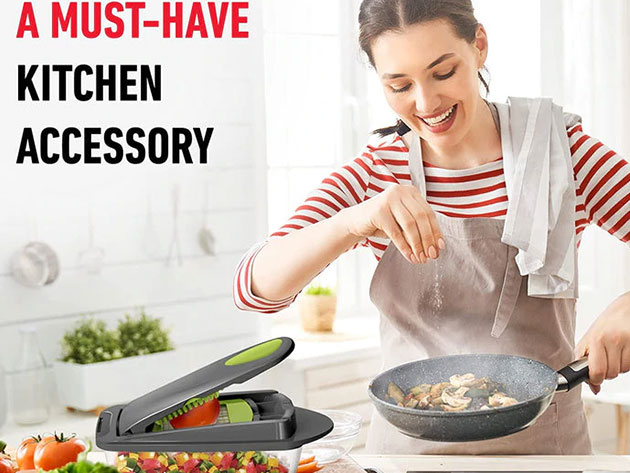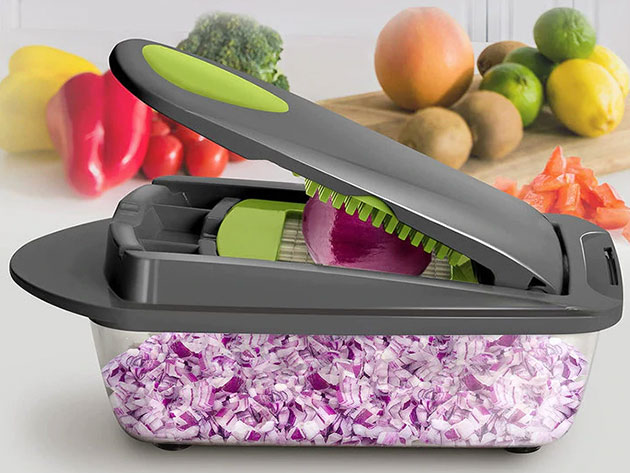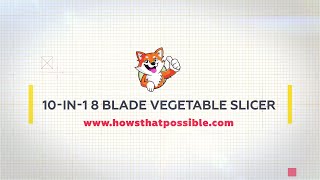 8-Blade Veggie Chopper with Container
by Ineedmeone
Description
This functional kitchen gadget will alleviate your prep time to just a couple of minutes. Made with premium materials like grade 420 stainless steel blades and food-grade BPA-free materials, it's the perfect tool to make home-cooked meals easier and faster. Three different sized chopper blades and 5 interchangeable blades for slicing, julienne, grating & shredding offer the functionality of multiple kitchen tools in just one, highly versatile, kitchen gadget. The high-quality stainless-steel blades will create perfectly chopped onions, tomatoes, and peppers for salsa, or shred an entire cabbage for coleslaw in no time.
8 diverse blades

3 different sized chopper blades
5 interchangeable blades for slicing, julienne, grating, & shredding

Premium materials. Grade 420 stainless steel baldes & food-grade BPA-free materials
Food holder. Prevents food from slipping while slicing it; no more hassles of washing & wiping
Compact. Allows you to store it almost anywhere
Multi-functional. Makes the process less time-consuming
Specs
Specs
Color: green
Dimensions: 11.4"H x 5.6"L x 5.3"W
Weight: 2.51lbs
8 blades

Small dicer 6.8mm
Large dicer 13.6mm
Garnish slicer
Julienne
Fine julienne
Grater
Slicer
Fine slicer

Innovative design
High-quality materials
Includes
Shipping
Ships to US
Expected Delivery: Dec 7 - Jan 4
Terms
No returns. Only if defective.